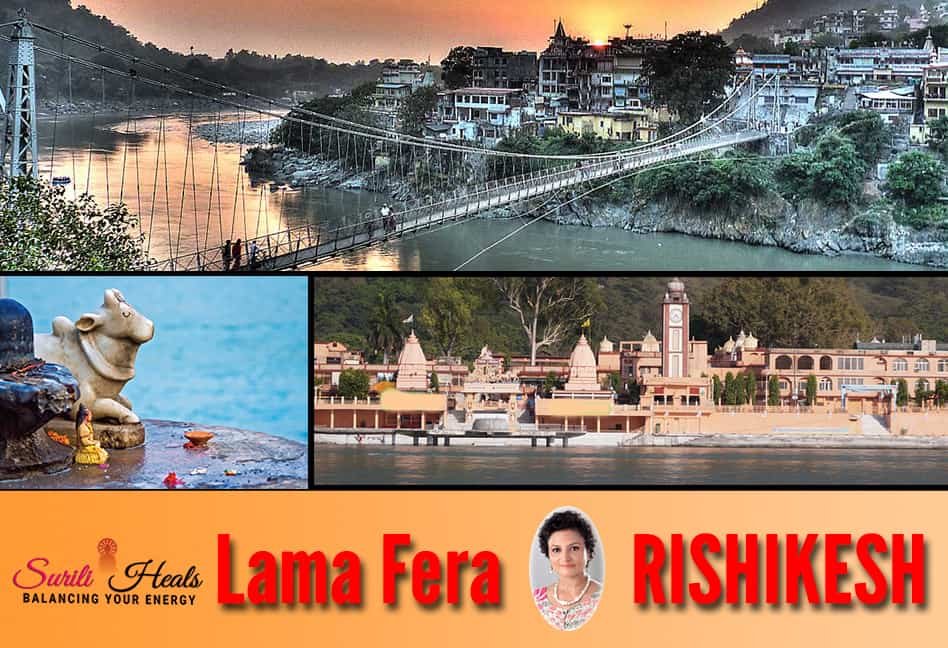 Lama Fera ONE DAY WORKSHOP – Rishikesh, India
Lama Fera is a powerful ancient Buddhist healing technique, practised by Lamas in the Tibet.
Benefits of Lama Fera:
Deeply removes negativity and blockages of all kinds.

Emotional, Mental, Physical and Soul healing, cleanses aura and balances Chakras.

Direct healing on root cause of diseases and the side-effects of treatment.

Freedom from effectsa of Black Magic, spells and entities.

Balances Karmic blocks and nine planets.

Balances Vaastu energy and purifies homes, offices, shops, factories, land.
Surili G
A deposit of Rs2000/- is required per person, to book a place. Please contact Surili G to arrange to pay the deposit, and the balance amount can be paid in cash on the day.