Average Rating:
5.0 stars (based on 102 ratings)
Namastey!
Welcome to Surili Heals 🙏
DISTANCE HEALINGS & SPIRITUAL COURSES AVAILABLE
Ssurili Rk – Founder Surili Heals International, is  Spiritual Healer and Teacher, Lama Fera Grandmaster, and Transformation Coach, practicing Alternative Healing and Wellness Therapies based in Mumbai India & Winner of Wow Iconic Award 2019 as Spiritual Healer and Mentor. She has been conducting Spiritual workshops since many years and has trained many Healers and Masters from India and Abroad.
She provides help with various life issues emotional, mental, physical, psychological, relationship related, womb related, anxiety, stress, pain, childhood issues, sleep problems, fears, depression, addictions, black magic removal, negativity removal, space vastu energy clearing, chakra balancing, curse removal and many others.
Ssurili uses different alternative healings & therapies as such as Lama Fera, Humkara Haleem, Sound Healing, Core Somatic Integration, Neuro Linguistic Programming, Core Somatic Integration etc.
Ssurili also gives shamanic Munay-ki Rites and Womb Healing Initiations, Yogmaya, Past Life Regression, Inner Child Healing, Vastu/Space Energy Clearing, Signature Analysis, Reiki, Card Readings, Numerology, DNA Activation, Astrology, Pendulum Dowsing, Bach Flower Remedies, Curse Removal and other healing tools to help bring relief to her clients from their problems. 

All the wellness therapies and healings are personally done by me. I conduct workshops across India. I also have students outside India trained by me.
< Swipe Image to Scroll >
LISTEN TO SOME PARTICIPANTS
Lama Fera Healing Training with Master Trainer Ssurili
 – Jane Barclay workshop participant from Florida USA
Black magic removal & Ancestral Healing
Pune – Priyanka Bhalerao
Actor, Music Composer, Singer
Experience of Lama Fera Workshop, Humkara with Haleem Workshop, Yogmaya Workshop 
 – Juhi Sharma (Healer)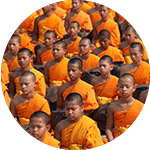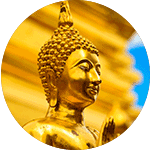 Abu Dhabi

Africa

Australia

Canada

Dubai

India

Israel

Indonesia

Kuwait

Malaysia

Mauritius

Romania

Singapore

Tanzania

United Kingdom

USA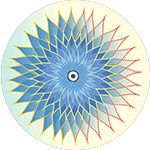 I was at a cross road both on a personal front and the career front. I wanted guidance, but was skeptical as to whom to choose coz on a google search you can find so many card readers. Well I just went by my intuition and connected to the page Surili Heals. Called up and quickly took an appointment. Connected via Zoom call on time.
Ssurili Mam has very soothing and calming voice. Looked very composed. She greeted me very well.
I went ahead and shooted my question. She was very patient and heard the entire question and took few minutes to answer and gave me the guidance accordingly. Which was very satisfying. Mam also asked whether she is making justice to the question. Well she was making lot of sense to what I asked her. It was just not only the answer to question but she gave me lot of other solutions also. I had booked a 30 minutes session which indeed became 45 minutes but Mam never hurried up. End of the session I felt the had made the best decision by connecting to her. After the session I am pretty much sorted i know which direction to go. I had lost hopes you came in as a Angel who bought in ray of light. Thank you so much for the guidance and support. I am blessed to come across a wonderful soul like you. Thanks 🙏🏻
Deepthi Shankar
31 March, 2021
Bangalore India