WOW Iconic Award Holder
Mumbai - 2019
Grandmaster Lama Fera - Surili G
Average Rating:
5.0 stars (based on 86 ratings)
Namastey!
Welcome to my Website
DISTANCE HEALINGS AVAILABLE
I'm Surili, a holistic practitioner of alternative healing and wellness therapies based in Juhu Mumbai.
I provide help with various issues and challenges in life…be it emotional, mental, physical, psychological, relationship related, anxiety, stress, over weight, pain, childhood issues, sleep problems, smoking de-addiction, past life regression, negative energy clearing, space clearing, chakra balancing, and others.
I have trained over 160 students in the last couple of years. I practice as a GRANDMASTER in Lama Fera Therapy. Lama-Fera healing technique is a powerful and very effective healing technique of Tibetan Lamas. It has helped in removing negativity in life, caused by various factors. One of them being black magic. Lama Fera has helped many by providing normal healings and getting rid of their sufferings once for all.
You can contact me if you or your loved ones need any help. 🙏

All the wellness therapies and healings are personally done by me. I conduct workshops across India. I also have students outside India trained by me.
< Swipe Image to Scroll >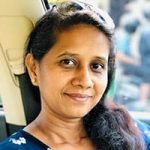 A Big THANK YOU Surili, ever-since we have started taking Lama Fera healing session with you, we see an amazing progress in my son's sleep pattern, constipation and obviously speech. As you know my son IISHAANK is developmentally lagging and falls on the Autism Spectrum, having said that he has had multiple co-morbidities associated with it. This affected his sleep, digestion and many more areas of his life.
As we started healing, i have noticed tremendous holistic progress – he is sleeping better, a child who used to wake up in the midnight at least 2-3 times per week is now remarkably reduced to once or twice in 2 weeks, and his digestion got better coz he is able to have regular bowel movements, much calmer, happier and affectionate. Behaviours are almost NIL. He connects with everyone at home in a more loving way, I mean I can go on and on. You have been a great healer, a wonderful and compassionate friend who guided us holistically, not just with his healing but for his overall progress. I cant thank you enough, you are god sent and am so grateful for this association.
Thank you for taking up this healing request despite you having no prior history of handling similar conditions and doing a WONDERFUL job.
I really like the way you work with set goals and working towards achieving those results. For those who think the results cannot be tracked, please talk to Surili, she knows her job so well and is very organised and focused towards her goals. She is a ONE STOP SOLUTION!
Thanks
Veena
Veena Siddalingappa
20 July, 2020
Bangalore, India