Ssurili Rk has treated many clients who have personal problems with great success!
You can click on the link highlighted to SUBMIT YOUR TESTIMONIAL or REVIEW.
These testimonials from her clients are all very inspiring and encouraging, and express how her clients feel about the quality of the service which Surili offers.
Surili is passionate about her work and delivers the wellness therapies with full love, devotion and care.
All Great Review from Clients healed by Ssurili G
Ssurili has the Midas touch 🙂
Ssurili was introduced to me by a friend. From the moment she came into my families life, magic happened. She protected us, guided us and taught us how how to be thankful to almighty. Her healing session was incredible. I felt like a whole new person. Was able to feel free of all my stresses and found answers to all my unanswered questions. Ssurili is truly a blessing, she has the midas touch and now she is a part of our family. Thank you Ssurili, we are truly blessed to have you in our lives.
Rahoul Daswani
7 May, 2023
Mumbai
Lama Fera Healing Workshop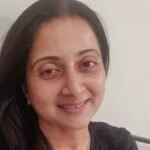 I connected with Surili mam in the year 2022 with the intention to learn Lama Fera healing but some health issue came up and for one year I was caught up with it…come again 2023 …and the desire to actually heal myself with Lama Fera came first but Surili mam guided to learn it instead and i think it's the best thing that has happened to me. My health started showing positive changes in energy levels and there was a huge shift in my mental space too.
Surili mam truly is master with amazing healing energies. I highly recommend her. Her presence is grace. Gratitude for your presence and healing blessings.
Varsha Gheewala
19 March, 2023
Mumbai
Humkara with Ssurili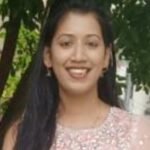 Surili ma'am you are the best. Now a days in this fraud world it's very very difficult to find a genuine master like you who can understand our situation. I lost my unborn baby. During this period you understood my emotions, helped me and guided me with empathy, sympathy. Although you are very busy still you gave me your precious time. I can't explain how much this means to me. I will follow each and every step suggested by you. Thanks a lot for being a great mentor????
Poornima Behra
10 February, 2023
Bangalore
Success of Learning Humkara with Haleem
Mam, One year of my learning humkara haleem is completed.
I get immense good results when i apply on my clients and for mysef too.
Sharing some success stories with Humkara Haleem… Client came with back pain, lumber pain. It vanished pain instantly.
Next each of my career aspiring healees got desired success including me too.
It also helped women who have emotional issues, low feeling, need emotional strength and they also got their financial goals.
One feedback i got from my students that before learning humkara they got drained out easily after 1 or 2 healings. But now they carry daily more than 10 healings easily without draining. Even i am able to do daily healings of many people without problem. My daily routine is going smooth.
Thank you mam for gifting me this great healing tool of Humkara with Haleem
Soumita Bhattacharya
30 December, 2022
Kolkata
Power of Kriyasar Symbol
Thank you so much mam for teaching me both levels of Lama Fera.
I tried using kriyasar symbol while coming back home as there was too much traffic. I was stuck for more than half an hour in one place. Traffic was not moving at all. Suddenly I remembered about this symbol and drew this symbol to clear traffic and put intention, and within a minute vehicle started moving.
This is really an amazing healing modality.
Thank you so much universe Thank you so mam. I really enjoyed your class.
Deepa Dhami
20 October, 2022
Kuwait
Yogmaya Energy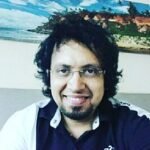 I have completed the Yogamaya workshop with Ssurili Ma'am.It was truly a magical experience throughout the class.I got an opportunity to establish a connection with Yogamaya energy even during the attunement process as well. Felt some high energy flowing throughout my body ..Really happy and proud to learn from a Great Master like you. Awaiting to learn more courses . Thanks once again, Ma'am.????????????????
Roshith Nirmal
21 August, 2022
Kerala, India
Best Lama Teacher in the Whole Wide World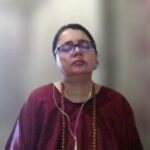 I am so blessed to have found Surili ji as a teacher on this Spiritual path. She is the best teacher of LAMA FERA in my humble opinion and I have learnt all levels from her. The attunements are so powerful!! She is such an embodiment of Lama Fera energy you can see that in her Aura. Apart from being a great teacher she also has a heart of gold, very kind compassionate mother like qualities. It's only because of her kind heart that she made it possible for me to learn this beautiful modality I am forever grateful to her. ????????
Dr. Disha
16 May, 2022
Bangalore, India
Great Lama Fera Online Training – Level 1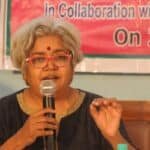 Surili ji was very calm composed and has a beautiful aura. I feel empowered after the workshop and am waiting to start practice after 11 days… I want this healing practice to reach poor women and women survivors of violence.
Ranjani K Murthygreat
18 April, 2022
Chennai, India
Mahashakti !!
Thank you so much with Wholehearted love & Gratitude Surili Mam! Very Blessed by the divine will to learn Yogamaya Healing Modality from a very Compassionate Spiritual Master! I felt a very powerful & Blissful (no words) Divine Experience in the workshop's Initiation with higher vibrations of Yogamaya MahaShakthi! I Strongly Recommend Everyone, especially those who are in Spiritual Healing Service to learn & experience all workshops conducted by Suriliji! Pranams ????‍♂️????
Sundar Pillai
17 January, 2022
Chennai
Best Learning Experience of Humkara with Haleem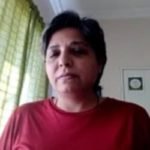 Hi, want to share my experience here of using Humakara with Haleem healing for my daughter. A week before her exams she got sore throat and high fever. We were worried about her condition considering the current situation. Symptoms started in the morning and aggravated by afternoon. On contacting our doctor I got the appointment for next day. So that night before she went to sleep I gave her healing and by next day morning to my amazement her sore throat was completely cured. Fever had also subsided and in 2-3 days she was completely alright with the grace of God and the power of this healing modality. Deep gratitude Ssurili for teaching me this modality and connecting to Maa Kali & Maa Baglamukhi.????????
Sweety M
25 October, 2021
Mumbai
The right teacher for Lama Fera !!
Have been an ardent follower of Buddha's teachings since long. So when it came to learning a healing modality that has come from Him fascinated me even more. And then began the most crucial task of finding that right teacher. For me it was you, Ssurili! I visited your website so often just to read the content of the Lama Fera course again and again and everytime I did that and saw your picture, there was a strong pull to connect with you as the radiance that you carry within you is so alluring, welcoming, calming, genuine and soothing. You poured your heart and soul in sharing & teaching everything in the workshop. Deep gratitude for being my teacher and teaching me such a powerful practice!????❤️
Sweety Manglic
3 June, 2021
Mumbai, India
IN GRATITUDE
My husband had major surgery and we were in the hospital for 30 days, during which his recovery was extremely slow and precarious! A friend introduced me to the healing master, Surili. From day one i was touched by her vibrations and compassionate approach. Each day in the hospital threw up a new challenge vis my husband's moods and attitude to what was expected of him. he was in a deep dark state of mind. Surili's distant healing sessions worked wonders towards bringing a change not only in his mental & emotional state, but also physiological and physical being. I am truly in belief of her healing energies. My family is in deep gratitude to her!
Anju Daswani
20 April, 2021
MUMBAI
Ssurili an Angel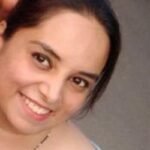 I was at a cross road both on a personal front and the career front. I wanted guidance, but was skeptical as to whom to choose coz on a google search you can find so many card readers. Well I just went by my intuition and connected to the page Surili Heals. Called up and quickly took an appointment. Connected via Zoom call on time.
Ssurili Mam has very soothing and calming voice. Looked very composed. She greeted me very well.
I went ahead and shooted my question. She was very patient and heard the entire question and took few minutes to answer and gave me the guidance accordingly. Which was very satisfying. Mam also asked whether she is making justice to the question. Well she was making lot of sense to what I asked her. It was just not only the answer to question but she gave me lot of other solutions also. I had booked a 30 minutes session which indeed became 45 minutes but Mam never hurried up. End of the session I felt the had made the best decision by connecting to her. After the session I am pretty much sorted i know which direction to go. I had lost hopes you came in as a Angel who bought in ray of light. Thank you so much for the guidance and support. I am blessed to come across a wonderful soul like you. Thanks ????????
Deepthi Shankar
31 March, 2021
Bangalore India
Humkara with Hleem initiation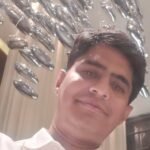 It was a great experience to receive initiation from Surili. She conducted an awesome workshop and provided great insights. Thank you Surili ????
Deepak Ghalsasi
30 March, 2021
Pune
Workshop Experience – Humkara with Haleem
Ssurili has introduced me to new concepts which I had never heard of in the humblest of ways. I appreciate the gentleness with which she delivers a powerful program. I'm looking forward to the forth coming transitions.
Debjani Ghosh
23 March, 2021
Mumbai, India
Amazing and Extraordinary Attunement
Atma namaste
Today I have taken attunement from Surili mam.
During attunement I really in a breathlessness state.. No inhalation and exhalation..
I felt that I have connected with my soul and soul energy started to flow through crown chakra and circulated through out my energy body.
My aura cleansed and felt like newly born.
It was amazing and extraordinary attunement.
Thanks and regards Surili mam.
????????????????????????
Murugan Sundar
19 March, 2021
Madurai, Tamil Nadu
Beautiful healing Session with Surili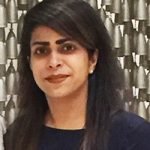 I met Surili a year ago when I was going through an emotionally difficult phase in my life and got Lama Fera Healing done by Surili and it helped a lot. In the recent months, I was going through some health issues and I reconnected with Surili and she did healing on me and I could actually feel the magic after the first session itself. I would definitely recommend Surili to anyone who has any kind of energy blockages which is creating lot of negativity in their lives. I would recommend Surili for womb healing, its an amazing healing modality and Surili does it beautifully. I wish Surili all the very best for the amazing work she is doing.
Sushma Collaco
18 November, 2020
MUMBAI
Light at the end of Dark Tunnel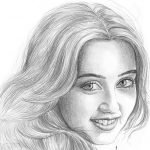 It is always said that every dark tunnel has a light. Surili was that light for me. I have been struggling with many kinds of energetic blocks within myself and in my surroundings. I contacted surili a month back and with just 5 personal healing and 1 house cleaning she has made a very big change and influence in clearing out the blocked energy. I found her to be very compassionate, good listener and someone who suggests a therapy or healing modality that is appropriate for you and not something generic.
I would definitely recommend her to anyone who feels stuck and wants to feel better.
Devki
29 August, 2020
Mumbai, India
Healer who helped my Company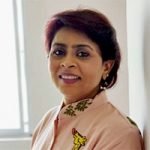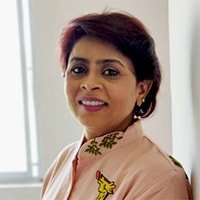 I love to share my experience with dear Surili. She's an amazing healer who just completely connects to your inner soul, gives complete support to understand your work and mission. She helped me zero down the logo of my company which I was working on for a year and also suggested proper words formation with complete colour coordination and one thing she told me which still echoes in my ears that YOU WILL FLY NOW,NONE CAN STOP YOU and yes, I can see the difference. Thanks a ton Surili ?
Raakkhee Singhi
9 August, 2020
Chennai, India
Best Numerologist – Surili G
I have changed the spelling of my name since 1.5 months on Surili's suggestion and since last few weeks I have already started to see positive changes in my life that I had been waiting since long time.
I'm grateful and happy for the changes that are showing up in my life now.
Meenakkshi M
20 July, 2020
Amazing progress in my son with Developmental Delay – Great Lama Fera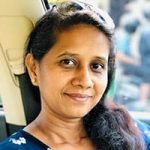 A Big THANK YOU Surili, ever-since we have started taking Lama Fera healing session with you, we see an amazing progress in my son's sleep pattern, constipation and obviously speech. As you know my son IISHAANK is developmentally lagging and falls on the Autism Spectrum, having said that he has had multiple co-morbidities associated with it. This affected his sleep, digestion and many more areas of his life.
As we started healing, i have noticed tremendous holistic progress – he is sleeping better, a child who used to wake up in the midnight at least 2-3 times per week is now remarkably reduced to once or twice in 2 weeks, and his digestion got better coz he is able to have regular bowel movements, much calmer, happier and affectionate. Behaviours are almost NIL. He connects with everyone at home in a more loving way, I mean I can go on and on. You have been a great healer, a wonderful and compassionate friend who guided us holistically, not just with his healing but for his overall progress. I cant thank you enough, you are god sent and am so grateful for this association.
Thank you for taking up this healing request despite you having no prior history of handling similar conditions and doing a WONDERFUL job.
I really like the way you work with set goals and working towards achieving those results. For those who think the results cannot be tracked, please talk to Surili, she knows her job so well and is very organised and focused towards her goals. She is a ONE STOP SOLUTION!
Thanks
Veena
Veena Siddalingappa
20 July, 2020
Bangalore, India
Surili is a great NLP practitioner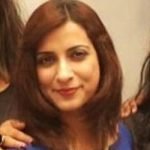 Surili is a great NLP (Neuro Linguistic Programming) practitioner. She combines it with her intuition and does an amazingly unique session.
Meherr
11 July, 2020
North America (USA)
What a difference after 1 Lama Fera healing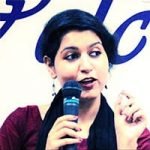 Surili Ma'am came across as a blessing during the lock-down period. Found her profile online in my search to find an honest, genuine healer for couple of extrinsic and intrinsic issues I was suffering from. Her website gave me the confidence to reach out to her for help, she not only heard me out patiently but also assured that those issues could be taken care of with couple of sessions of Lama Fera healings, and they actually did. They worked like magic, I could feel the difference just after the first session of healing, imagine if this is the kind of experience she can offer in distance healing , I wonder how amazing would it be to meet her in person.
Lovleen Bhola
20 June, 2020
Mumbai, India
Fantastic Lama Fera Teaching by Surili G

I have learnt Lama Fera from surili ma'am. She is a amazing person. She had lots of patience to teach. I had never learnt any healing modiality before. Then too she made it sure that I understand every bit of it. Even after the learning session lot of guidance is given by her through WhatsApp and Emails.
She is constantly in touch with all her students for guidance.
Learning Lama Fera is completely a divine experience. If you wish to learn it with no other thought join Surili ma'am.
Priya Nadar
23 February, 2020
India
Great Grandmaster – Lama Fera – Surili G
I'm very grateful and thankful to Lama Fera Grandmaster Surili G for bestowing us with this beautiful learning workshop. It was very pleasant and joyful awakening to a different world of healing. This is my first workshop and I'm blessed to have this opportunity.
Thank you Grandmaster Surili G
Sunil Lad
9 February, 2020
Bangalore, India
Mantras and Symbols – Greatly understood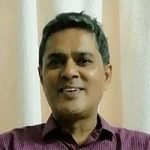 This was a divine experience for me. I felt very much connected to the teachings of Lama Fera conducted by Surili ji. The explanations and the simple examples given by Surili ji were helpful in better understanding of the mantras and symbols. I wish to practice Lama Fera and in future help to heal others.
Yogesh Naik
9 February, 2020
Goa, India
Beautiful Experience
It was a very beautiful experience, not able to explain by words. Surili ji is a very kind and supportive. She teaches by heart and soul. Overall it was a wonderful experience.
Mamatha Gowda
9 February, 2020
Bangalore, India
Munay ki Rites – How lucky I am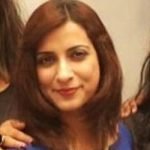 Highly recommend Surili G who is kind, loving, patient, advanced healer. You will be lucky if you come to her!!
Listen to my Audio Review
Meherr
22 January, 2020
California USA
Problem of Locked Jaw got better
Sathya Priya from Mumbai explains about her that how her chronic locked jaw problem got better by 60%  during workshop by Surili G
Watch the video testimonial
Satha Priya
20 January, 2020
Mumbai, India
Experienced an Energy Shift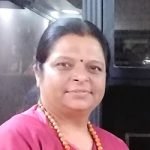 It was very good experience conducted with detailed teaching and knowledge sharing. I experienced an energy shift after attunement and during entire class.
I loved the way Surili explains and makes you understand every bit of workshop.
Loads of love and thanks to her.
Thank you Buddha energy.
Thank you Universe for sending Surili in my life
Sangitaa Rajesh Shetye
18 January, 2020
Nashik, India
Feeling Confident after Lama Fera Course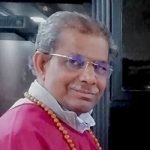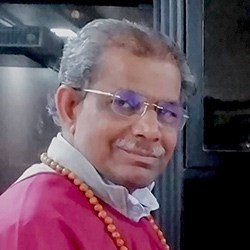 Surili madam is having excellent knowledge and her way if teaching, explaining each and every concept and procedure of lama fera healing is very good. Feeling confident about doing Lama Fera Healing. During attunement I had a very wonderful and energetic experience for the first time. I'm very happy.
Sunil P. Pathak
18 January, 2020
Nashik, Maharashtra, India
A miracle happened to me !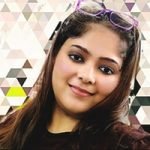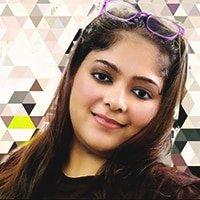 Big Thank You to You?
As you might be knowing since last 10 months, I was going through the deepest and toughest phase of my life which I had never experienced earlier and you were the one who helped me to hang on and told me to be strong and face the situation and that is why I am sharing my gratitude to you because I strongly feel that your blessings and your support made this miracle happen to me. I am sure by knowing the miracle it will bring joy to you that I have received an opportunity to work with Axis Bank Ltd.
Once again from my heart a very big thank you. God bless you. ???
Oorvi Shah (Facial ID hidden)
7 December, 2019
Mumbai, India
No Negativity in my LIfe now!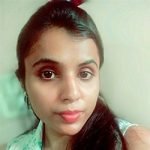 I was facing many personal life issues and family issues since many years.
I come to know about Surili Ma'am through my friend, and in first meeting only she cleared out about my problems. After that I did total 8 sessions of Lama Fera, including 5 sessions of my negativity removal healing and 3 sessions of my House distance healing by her.
In 3rd session only I felt much relaxed, energetic and lighter and got positive changes with new start of my life again.
I clearly felt that some bad negativity blockage has been removed from my life.
Now, I feel blessed to be guided by her. She is very down to earth person and pure soul of God. She has very clamly understood each problem of my life and her therapy sessions gave me a new life.
I strongly recommend her to all who are suffering through such negativity. Thank You again Surili Ma'am to bring Happiness again in my life. Keep your blessed hand always on me??
Deepika Salvi
17 November, 2019
Mumbai, India
Remarkable Numerology 🙂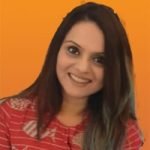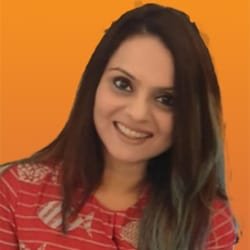 Thank you Surili for the wonderful Numerology analysis session. It made me see certain aspects of my personality and my life in a new light.
After making the necessary changes as suggested by you, things have started shifting in a positive direction both in my personal and professional space. Grateful to you for this insightful session and to bring about this shift.
Komal Shah
8 November, 2019
Mumbai, India
Great Card Reader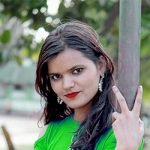 I had Card reading done by Surili, after being recommended by a friend. It was very helpful in guiding me in my life and to overcome my problems which I was going through in my life. Thank you Surili G
Sunita Mehar
7 November, 2019
Bangalore, India
Black Magic Removed and Already Feel Better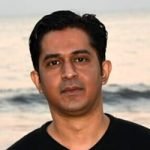 I did 7 Lama Fera sessions with Surili. Five were black magic removal and the remaining 2 were negativity removal. After each session, I clearly felt lighter and relaxed. I feel like some darkness has left me. There is more clarity in thought now that my mind is more calm and relaxed. Highly recommended.
Rohan Alva
22 October, 2019
Mumbai, India
Workshop – Lama Fera – Fantastic Experience
I did Lama Fera healer and master workshop with Surili. My experience was very beautiful. She is a wonderful teacher and her personality is just amazing. Each and every doubt in the workshop is solved and discussed. I am very happy and satisfied with the workshop. Nobody can be a better teacher then her. I would recommend everyone to do Lama Fera Workshop under her guidance only.
Avanii A Ranadive
22 September, 2019
Mumbai, India
Wonderful Lama Fera !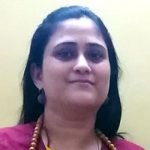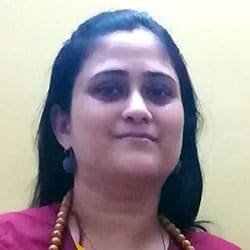 I had a wonderful experience learning lama fera from Surili. She is a wonderful teacher who explains in a very simplified manner and clears all doubts. Her sessions are very high on energy. I experienced deep sense of inner peace and relaxation. She listens to you patiently. Feel blessed to be guided by her. She is a very gifted and a wonderful soul.
Aarti Amit Lotlikar
22 September, 2019
Mumbai, India
Greatly impressed by Lama Fera Course by Surili G
I'm not a spiritual person and have never learnt any healing modality. I enrolled myself for one day as I was unsure if this is for me. But I'm sitting Here on Day 2… explains it all. This surely makes me feel a lot more energised.
I'm definitely going to practice it for self and family.
Subhi Bansal Borah
1 September, 2019
Bangalore, India
Deep Lama Fera Experience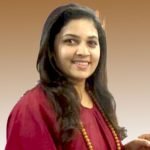 Lama Fera Master Level Participant Bangalore workshop. It was a very deep experience… high on energy and deep in inner peace and relaxation. Thank you Surili G for all the knowledge and experience. I had a wonderful time.
Monica Borah
1 September, 2019
Bangalore, India
Fantastic and Best Lama Fera Teacher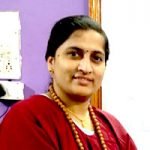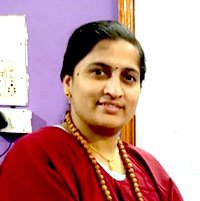 I am happy to learn Lama Fera from Surili ji. She teaches the concept in a very simple and easy to understand way. Symbols and procedures for various healing ways are very well explained in class. I'm happy that Surili ji cleared all our doubts in class and also added us to whatsapp support group to clear our doubts after workshop also. It was a wonderful experience to learn from you and get attuned by you. Wishing you the Best in all your future endeavours and praying that lots and lots of people learn from you and move ahead in their soul path.
Lavanya
1 September, 2019
Bangalore, India
A great healer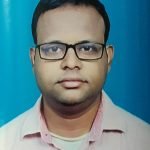 Feel blessed to be guided by her. The consistency of the genuine care and down to earth – soothing approach is amazing. I know her closely for 2 years now, had sessions for me and my father, both direct and distance , the comfort after the session is really great.
Mohun Ramakrishnan
29 July, 2019
Mumbai, India
Beautiful Lama Fera Experience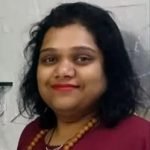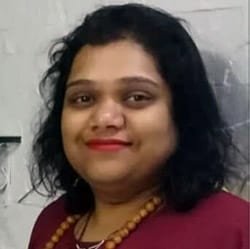 I had a very beautiful experience. My overall experience was mystical. Loved every bit of my learning session. Above all maam teaches everything so well. She's a such beautiful soul. Iam glad I got to learn from such a gifted teacher ???
Kanika Agarwal
27 July, 2019
New Delhi
Lama Fera Teaching by Surili G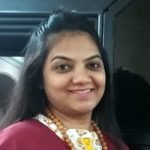 My experience with Surili man was as expected. A perfect mentor to teach and guide.
Also her warmth is quite infectious. Best part she listens to you patiently. I am happy to take the decision of learning Lama Fera through her. A forever person of mine hence. Her explanations, notes, practicals all were helpful.
Jyoti Raje
27 July, 2019
Pune
Negativity Gone !!
Surilliji has provided me transformational healing. I did 4 sessions of negativity removal sessions with her and feel like a new person. I feel much lighter, detoxified with a new zest for life. For me she is the hand of God and I feel all my dreams are going to come true with this new positive energy.
Hemal Shah
14 July, 2019
Mumbai, India
Healing Hands
Those hands are of god … feels like you are born again …clean and healed ….god bless her … she's a instrument between you and God … that connects !!
Gaurav Chaudhary
9 June, 2019
Mumbai, India
Miraculous Results (Life Enhancing Signatures)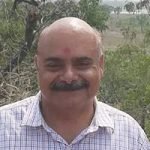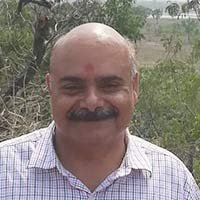 It has been an amazing experience for me to have a meeting with such a great healer . The therapy she gives has miraculous results in my life. I strongly recommend that anyone who gets her healing touch will definitely start it's new horizon of success and surely be a overall winner. May she heal all the humanity suffering from frustration of failures .
Vishal Sharma
2 June, 2019
Haridwar, India
Surili is a Great Lama Fera Teacher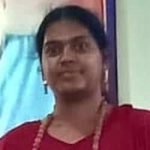 The session was very nice. Learnt a lot. Surili is really such an awesome master. She has very good experience & knowledge.
Mamatha V
6 May, 2019
Lama Fera Workshop Participant, Bangalore
Great positive Energy after Lama Fera
The sessions were very energizing and filled with positive vibes. I could connect with Surili mam on personal level. Sessions were paced well and interactive. Surili mam came into my life at my worst times. She is like an angel guide to me. I am very happy and hopeful about life after having attended the workshop.
Shree Gauri VI
2 May, 2019
Bangalore
Lama Fera Healer + Master Workshop Participant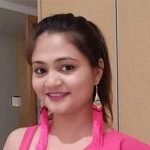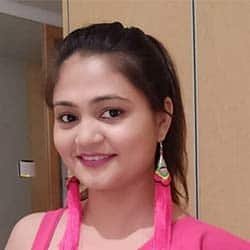 One of the Best workshop of healing I attended. Easy to understand and goes beyond the book knowledge with examples of life and personal questions were answered.
Meenakshi Mandal
17 April, 2019
Hyderabad, India
Awesome – Awesome – Awesome
It was awesome experience. The attunement process was so soothing. I never had such a peaceful sleep since ages. Thank you for sharing your knowledge, experience and clarifying my doubts to my satisfaction. Thank you for being my Mentor. Thank you. Thank you. Thank you.
Charushila Salvi
13 April, 2019
Mumbai, India
Lama Fera Workshop Participant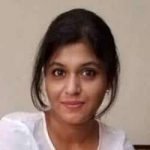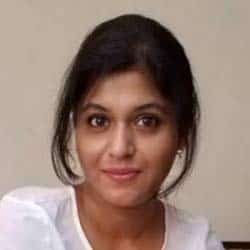 During the attunement I felt very relaxed and most connected with myself. After the workshop I feel fresh, renewed and replenished. I like how Surili Ma'am draws and inspires from her personal experience. I am looking forward to expanding my practice with her guiding presence.
Sonm Pawar
13 April, 2019
Mumbai, India
Wonderful experience receiving Munay-ki Rites, Mumbai, India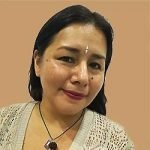 Hello my name is Sara Vidal from Peru. Here in India Mumbai I received Munay-Ki rites from Surili Guptaa. It was a wonderful experience receiving five rites. I can say of all this full spiritual work. I felt a lot of internal and external strength, a lot of joy, peace. All activated energy centers and in harmony with my inner being. I am very grateful to Surili because this experience has been wonderful, at all levels.
I recommend the practice of Munay-ki rites to connect with your inner being and awaken the beings that live in you in this way help to be a better person to remain a better  human being and serve God better.
Sara Vidal
9 April, 2019
Peru, South America
Surili – A wonderful Teacher – Mentor – Pleasing Person
Lama Fera helped me in Soul Realisation. I came from Dubai for Lama Fera with Surili. Highly recommend course of Lama Fera Healing by Surili.
Please listen to my Vocal Testimonial by clicking HERE
Monaz Commissariat
27 March, 2019
Dubai
Participant Lama Fera Workshop 16-17 March Mumbai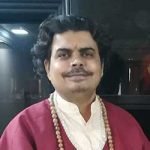 Two Days workshop with Surili madam is full with Energy, Vitality and familiar environment with knowledge, food and information. Also madam's teachings are very powerful.
Many thanks to mam !
Vijay Mahajan
17 March, 2019
Kalyan, Mumbai, India
What a Miracle!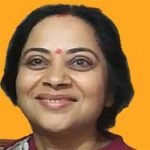 After 10 healing sessions I got good results in my mother in law.
Yesterday when report has come 80 percent tumor has gone.
There is a miracle in my life.
Thank you so much Surili for your guidance. God bless you.
Medha Sharma
21 February, 2019
Jaipur, India
! Wonderful Experience !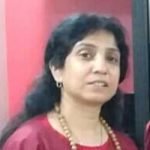 Wonderful experience with Surili. I was searching the right place and the right teacher and I got her. Million thanks to her from the depths of my heart. Will continue to be in touch with her.
Would love to heal people through Lama Fera and bring them joy.
Hope to see her in Los Angeles soon. My love and best wishes always for her.
Manisha Talukder
17 February, 2019
Los Angeles, USA
Best Lama Fera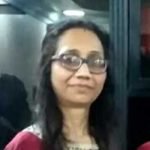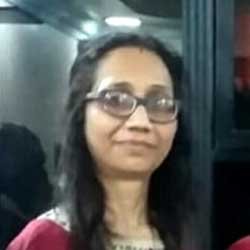 It was an amazing experience. Surili Mam you one of the Best mentors I have met. After knowing about your journey of life, I was motivated to fight all challenges of life courageously. I am looking forward to more workshops with you.
Jemini Haria
16 February, 2019
Mumbai, India
Sharing my wonderful experience with Surili ji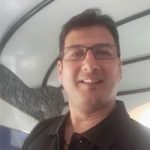 I must say the way Surili Ji conducts the session, its one of the best ways to do it. She gives personal & in-depth attention to each individual based on their issues. Moreover, she conducts the session with proper attention, adequate time and with great care, which makes it extremely effective. She allows each individual to be in trans for adequate time when strong healing happens. My overall experience with her has been wonderful. She is an awesome teacher, mentor and of course Master healer. I wish you best of everything Surili Ji. Keep helping needy souls and flying high. Be always blessed.
Abhishek Mishra
12 January, 2019
Bangalore, India
I Feel Blessed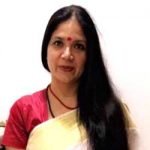 It was a very profound experience. Lama Fera is a very powerful healing and Surili's energy was so pure and strong that one felt instantly connected. Workshop was well planned and concepts were explained so well that I feel confident to go out and heal others.
As a healer, vaastu healing and black removal etc would greatly help me in helping others.
I'm grateful to the Universe for this opportunity and feel blessed to be part of Lama Fera community.
Thank you Surili. Love and blessings always.
Sumati Chaturvedi
18 December, 2018
Mumbai, India
Healing Power by Surili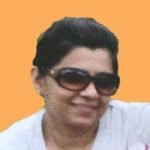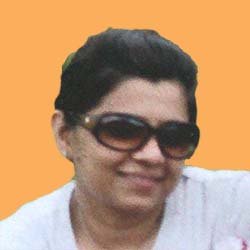 My experience with suriliji was lovely . I was not so sure of what difference will her healing bring about in my life. However, I trusted her warmth and healing hands and the transformation was magical . She helped me overcome my blockages and self imposed fears . I am thankful and recommend all who need her support
Hitiksha Oza
12 December, 2018
Mumbai, India
Surili Knowledge on Lama Fera is GREAT !!
I had a beautiful experience with Surili ! She has a calming energy and her knowledge about Lama Fera is great. It's a lovely powerful healing modality. Surili is very systematic and diligent with the healing process. I had a fantastic experience while receiving attunements from her, especially the 3rd attunement was absolutely out of the world.
At the end of the workshop, I feel a complete new person with totally balanced energy !
Love & Bless you Surili.
Sunitaa Mathir
2 December, 2018
Jaipur, Rajasthan
No Negativity after Lama Fera (Jaipur Workshop)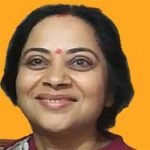 I am feeling very light. My negativites have gone. I feel very happy.
Medha Sharma
2 December, 2018
Jaipur, Rajasthan, India
Chandigarh Lama Fera Workshop participant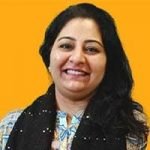 It was really a nice experience with Surili. She is a nice person. I think one must learn healings from her.
Soniya Wadhwa
24 November, 2018
Chandigarh U.T., India
Surili – Great Lama Fera Teacher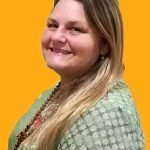 Surili is a kind and knowledgeable teacher. She is patient and comprehensive. Her dedication to Lama Fera and her students makes taking this class a very valuable tool for healing myself and others.
Jane Barclay
16 November, 2018
USA
Lama Fera – Surili an excellent medium
Surili was an excellent medium. She shared her knowledge and experience and taught us basic Lama Fera rights.I look forward to continuing my path of discovery. I hope Surili continues to be a part of my learning.
Thank you !
Lama Fera Delhi Master Level Workshop 10-11 November Participant
Jennifer Thoma
15 November, 2018
Florida, USA
Lama Fera Healing done by Surili

I have been going through a lot of negativity in my life since years which was affecting my personal and professional life. I got in touch with Surili Mam for the energy clearing of my house and my aura. With the first session of Lama Fera itself, i felt a huge change in myself and i was completely at peace. After completing all the sessions, the negative energies and evil entities which were blocking my spiritual and personal growth were removed to a large extent and my sleep became more peaceful thanks to all the healing process done by Surili Mam… I would highly recommend her services and am looking forward to the next session and workshops with Surili Mam… Love & Light !!
Mihir Thakkar
10 November, 2018
Mumbai
Lama Fera Workshop Testimonial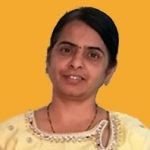 It was a really great experience to learn Lama Fera Healing from Surili Madam. I am feeling quite fresh and energetic and after regular practice I hope to feel even more energetic. Thanks a Lot.
Jayashree Sahasrabuddhe
31 October, 2018
Mumbai, India
The session was very nice

The session was very nice and relaxing, it made me completely at peace and it released a lot of anxiety and negativity… Thanks…
Mihir Thakkar
31 October, 2018
Mumbai, India
Lama Fera personal healing sessions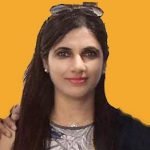 Due to some situations in my life I was going through lot of anxiety fears and sadness. I tried to cope with these emotions on my own but was unable to do so. I contacted Surili mam for Lama Fera healing n did three sessions with her on three consecutive days. And wow …From fourth day, I was feeling very normal relaxed n happy with all the negative emotions being erased from me. Thank u Surili mam.
Amisha Koradia
16 October, 2018
Mumbai, India
Munay-ki Rites Teacher's Training Workshop participant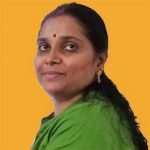 It was a very pleasant experience to study with Surili. She is very considerate teacher and had explained all the Rites (even complicated ones) in a very simple manner which was very easy to understand.
I am very happy and honoured that I had studied under her. I'm also looking forward to undergo other workshops as and when she visits Bangalore or when I'm able to attend it.
Thank you Surili for helping me learn these Munay-ki Rites which I wanted to do for a long time.
Nisha M Chandran
30 September, 2018
Bangalore, India
Excellent Experience – Lama Fera Healing Workshop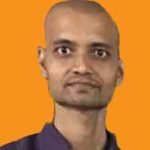 It was an excellent experience. She is very polite and eager to teach in the best way. Her technique is genuine and authentic. She is very knowledgeable. It was above expectation
Rajeev Lahoti
15 September, 2018
Durg, Chattisgarh
Healing by Lama fera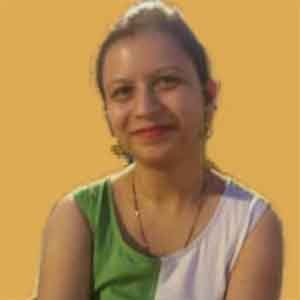 Surili ji is a blessed and divine soul. In today's world everybody is suffering in one way or the other. It is like one divine soul removing the sufferings of other souls. She is God gifted and very humble person.
I was tensed and came to her for my anxiety issues which were bothering me from some years.
In first session of Lama Fera I felt flow of energies in my whole body and could sense removal of negative energies and vibrations. It was something I've never experienced before and can't be expressed in words. I took 5 sessions. Now I am feeling better and more connected with my soul.
Thank you God for showing me this path and thanks Surili ji for your kind support.
Swati Malhotra
2 September, 2018
Mumbai, India
Lama Fera Workshop with Surili
I did my Lama Fera Workshop with Surili ji. She is a Divine Soul. She taught everything in a very humble and easy way. It was very beautiful experience during attunements.
I am blessed to have a great healer like Surili ji.
Tianna T
2 September, 2018
Sanpada, Mumbai, India
Perfect Lama Fera Teacher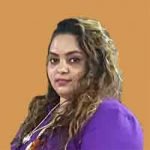 I was tense and not well. I am feeling normal now 100%. I am and I will be healed for what I came to her. I liked her way of talk nature. Love to have her in my Life. Surili is a perfect teacher.
Mamta Giriraj
26 August, 2018
Dadar, Mumbai
Power Healing – Lama Fera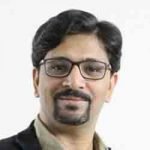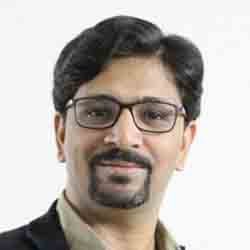 This is a totally new modality for me. During these two days i found the attunement processes very good. The experience was simply amazing and cannot be expressed through words. One must experience the powerful healing techniques from Surili mam. Thanks a lot.
Chirag Patel
26 August, 2018
Ahmedabad, Gujarat
Wonderful Lama Fera Experience
I had a wonderful experience of learning Lama Fera with Surili. She knows, what she teaches very well. Very happy to be with her.
Anand R Goradia
26 August, 2018
Mumbai, India
Lots of Divine Energy – Master Lama Fera

During level 1, i experienced very good feelings during attunement and felt lots of energy.
During Level 2, i was feeling divine energy which was opening my blockages from my body. I also saw other negative energies in human body form, which came out during attunement and thereafter i felt very relaxed. I also felt vibrations and good energies. Overall Lama Fera healing modality is very powerful in itself.
Rajesh Panchal
24 August, 2018
Ahmedabad, Gujarat
Kidney Stone problem cured after Lama Fera
My kidney stone problem got cured after one session of Lama Fera by Surili Guptaa. Please listen to my voice/vocal testimonial posted on the home page of www.suriliheals.com.
Chirag Aswani
24 August, 2018
Pune, India
Release of Lots of Heavy Blockages by Lama Fera Master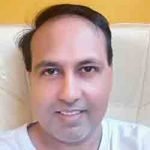 In level 1 attunement i felt Buddha's energy on my stomach moving clockwise. I also got this message…Buddha is not a physical form. He is an energy. A person walking on spiritual path becomes Buddha when they grow spiritually. Other spiritual souls connect and form Sangha. And that Sangha understands the secret of the whole universe which is Dharma. So the journey starts from i to whole universe and that's the deeper meaning of Buddha Mantra.
I felt release of lots of heavy blocks during these two days.
Surili ji is a perfect guide for this. I thank her for the support.
Vipul Joshi
24 August, 2018
Vadodara, Gujarat
Lama Fera Workshop with Surili – A Divine Blessed Soul
I would like to start with Surli ji. As soon as I met her, I felt like I have known her for years. She is such a positive + blessed + divine soul and I feel lucky and blessed to be a part of this workshop. The way she explains things is so good and tries to explain everything in detail. She is more happy to explain things infinite times, if you have any doubt. May Almighty bless this divine soul.
Shruti Chhabra
29 July, 2018
United Kingdom
Testimonial for House Energy Clearing and Purification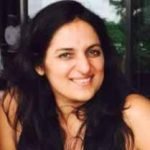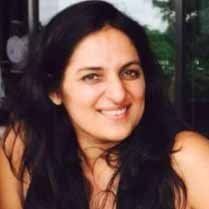 We have been going through a lot of negativity in our life which was affecting our personal and professional space. We contacted Surili for the Space clearing at our home. With the first session itself, we have felt a huge change in our lives. The situation at work and home have shown signs of improvement. We highly recommend her services and are looking forward to the next session with Surili
Sachita Kumar
23 July, 2018
Bangalore
"Great Experience and Flow of Energy"
Thank you for giving me the opportunity for being in the class of Lama Fera. like I mentioned you before, I was looking for a teacher in Mumbai to learn this healing. It was a great experience and experience in the flow of energy and also I feel that this will enhance my spiritual journey of helping the people helping themselves, heal themselves and shifting does happen due to it.
Thanks a ton and God Bless.
Lots of Love and Light
Vandana Singh
12 July, 2018
Lucknow, India
Wonderful Experience – Lama Fera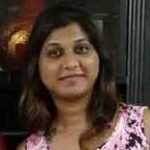 It was a wonderful experience. Lama Fera is deep studying. Surili ji it was pleasure to study with you. Throughout the workshop you have been a great teacher. Thanks Priti
Priti Sarfare
12 July, 2018
Mumbai, India
My Magical Angel (Testimonial for Life Enhancing Signatures)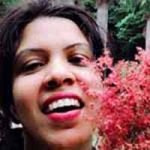 Surili is an embodiment of compassion and love. Even the first time i had a conversation with her, within a minute I could feel "She is my magical angel" sent by universe to uplift me from my struggling phase of life. Her immense patience, incredible knowledge, amazing power all combined together has resulted in a drastic shift in my personality and life in short period of time.
Life is meant to enjoy every moment, if there is anything stopping you do not sit and sulk .Get up and go to Surili. She will be there for you, holding your hands until you are lifted up !
Thank you universe for bringing us this magical lady amongst us, to help us all !
Poornima Gangadhara
2 July, 2018
Melbourne, Australia
Lama Fera Workshop by Surili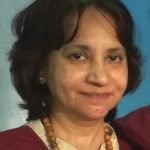 I did Lama Fera workshop with Surili. She is competent, and humble while she taught me this wonderful technique of healing. This modality encompases everything from house clearing to self healing to distance healing and of course healing others. It also deals with removal of black magic, which very few modalities teach. Surili patiently answered my queries. She whole heartedly gave knowledge. Thank you Surili. May you spread this healing far and wide.
Deepa Dahima
31 May, 2018
Mumbai
Life Enhancing Signatures
Surili ji is a versatile and multi talented person. Very divine and pure soul. During my Signature Analysis, she told me about my weakness in my behaviour only by analysing my signatures. I wondered, how is it possible to tell so many things absolutely correct by this method. Then she corrected my signature to improve those weaknesses and further strengthen my positive qualities. I am practising my signatures and getting positive results. Thanks to Surili ji.
Dr Rajeev Agarwal, Dermatologist
26 May, 2018
Lucknow
Lama Fera Healing
I got opportunity to get a session of the Divine Lama Fera Healing by Surili ji. This session was very soothing and relaxing. I felt  thoughtlessness for a long time after this session and feeling very positive. Over all it was a great experience.
Dr Rajeev Agarwal, Dermatologist
18 May, 2018
Lucknow
Lama Fera, Sound Therapy and Hypnotherapy by Surili Guptaa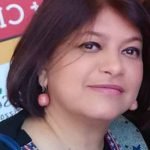 I felt very comfortable and relaxed in all sessions.  I was very relaxed by Lama Fera and Sound Healing. Surili has a very calm voice and that helps in all the sessions she does. She is very patient. I would strongly recommend these sessions.
Charu Munjara
14 May, 2018
New Delhi
Lama Fera Workshop Participant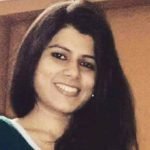 Lama Fera is a highly powerful healing technique, which I learned from Surili ji.  Thanks to her,  she introduced me to this powerful healing.  I had a nice and amazing experience during this workshop. Soul realisation was great experience for me. After the healing and atonement I am feeling very energetic n positive. It is like I have a super natural power. Thanks again Surili ji. Thank you so much Lord Buddha.
Nidhii Swami
13 May, 2018
Jaipur, Rajasthan
Signature Analysis by Surili Guptaa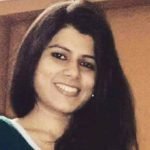 In Signature Analysis I experienced better things in my life. Before Signature Analysis my life was unsystematic. I did more than 7000 signatures and my life is very systemic, organised, and emotionally I am very happy. This Signature Analysis session by Surili Guptaa is very different experience of my life.  Before this I was emotionally imbalanced, but after doing 7000 signatures, I experienced that I am becoming emotionally balanced. I am so happy and thanks to Surili ji and thanks to my sweet friend.
Nidhii Swami
11 May, 2018
Jaipur, Rajasthan
Group Sound Healing at Muni International School New Delhi
Respected Sister Dear Surili ji
Subject: Thanks letter
We are thankful to Sound Healing & Meditation Specialist Surili Guptaa, under whose directions a one-day special program on Meditation and Healing was successfully organised at Muni International School in New Delhi.
I not only hope but have full confidence, that the Meditation and Healing session conducted by yourselves for the Teachers and Students is proving to be very successful.
Not only this has helped students to overcome and relieve their stress, but has also helped to improve their mind and concentration.
We at Muni International school as a group and all the students feel that such activities should continue to take place so that we continue to gain further from such sessions.
Ashok Kumar Thakur, Founder, Muni International School
30 April, 2018
Uttam Nagar, New Delhi
Womb Rite by Surili
I had a great experience while receiving womb rite. I felt some warmth energy inside and around my stomach. Experience was really  nice….Surili ji is a great healer and therapist.
I recommend females of all ages to receive womb rite.
Tianna T.
18 March, 2018
Mumbai, India
Munay-ki Rites 13th Rite | Rite of the Womb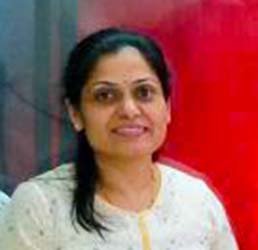 It was totally different experience for me. I stood before you, I felt something heavy around my body. I could feel it. I felt nice. Thank you.
Dr Namrata Sadavarte
18 March, 2018
Mumbai, India
Alternative Therapy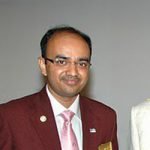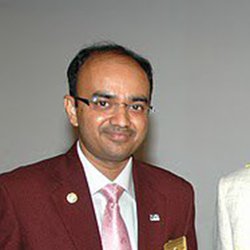 Alternative therapy to many problems. Great work Surili
ANOOP GOLCHHA
15 March, 2018
Indore, India
Great Healer and Therapist
I had great experience and satisfaction while taking professional healing solution from Surili Ji at Osman chambers, Juhu, Mumbai. I took Lama Fera session, Signature Analysis & correction……. Session for finding purpose of life….. I highly recommend everyone to best of healing support in order to find root causes……
Divine blessings to all
PRASHANT TRIPATHI
12 March, 2018
Coventry, United Kingdom
Fantastic Personal Healer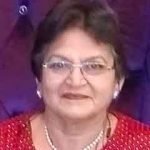 I have personal experience of her healing power and she is a pure selfless soul full of love care and best effort for her client. She is sensitive and drips herself emotionally towards the needs of her client. This helps in faster healing of her client with better results. Try her as a healer. and concerns of her client for her client.
KAJAL
27 February, 2018
New Delhi, India
Wonderful Session with Surili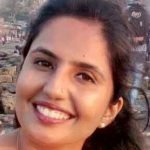 Thank you for the wonderful session. The session with you helped me in identifying some of my deep rooted beliefs which I was completely unaware of till now. You conduct the session very smoothly and I have benefited a lot from the session.
I could actually feel a lot of pressure on my body when I was trying to get rid of all the old beliefs which don't serve me anymore. Now I am more aware and constantly keep reminding myself of the new beliefs formed during the session. I am sure it will help me a lot in long run.
One again thanks a lot.
SUHAS JAIN
15 February, 2018
Mumbai, India
Soul Healing and Great Satisfaction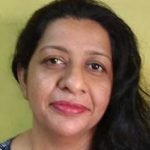 I had visited Surili primarily for two reasons. Firstly to understand my connection and soul purpose with my 17 year old autistic son. Secondly to get rid of the fear that an astrologer had instilled in me regarding him and that he may not live long and his health will deteriorate badly in the near future.
During the session I realised that my goal was to feel peaceful in life and that my son was in my life as a divine will. After the session I have overcomed the fear the astrologer had instilled in me and the methods taught to me to release the stress are very helpful.
I am very thankful to Surili for helping me out in these troubled times and definitely my purpose of visiting her was a success.
Thanking you,
Gitanjali SINGH
30 January, 2018
Mumbai, India
Past Life Regression by Surili G
My father underwent Past Life Regression on 16th Jan 2017, guided by Mrs. Surili G. He visited on of his past life whereby he met his spiritual Guru who is the same in this life too. He was overwhelmed by the experiences of past life. His death experiences of previous life made him relaxed and he realised the ultimate truth of death and life.
At the age of 73 years, due to these PLR experiences, he overcame anxiety associated with death and afterlife.
Deep gratitude to Mrs Surili jie for guiding my father safely through his past life regression., Best regards
Haripratap Prasaad
16 January, 2018
Sharjah, U.A.E.
Sound Healing by Surili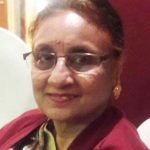 I was having problem in sleeping since many years. After taking sound healing sessions form Surili I have started sleeping well after many years. Thank you Surili.
God Bless You
Sushma Srivastava
10 December, 2017
New Delhi, India
Inner Child Healing Wonderful Experience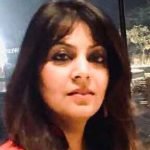 I had gone to Surili for a Inner Child Healing session and I had a wonderful experience. I felt very relaxed and stress free after that. I would recommend Surili to others.
SUDHI MISHRA
2 March, 2016
New Delhi, India