Please keep yourself updated with News and Posts by Ssurili Rk. Ssurili Rk is a great Spiritual Healer and has healed over 200 students from not only in India but over a dozen countries across the globe.
Ssurili Rk has got vast experience in Lama Fera and is a Grandmaster in Lama Fera. Not only this people looking for Munay Ki Rites healing and sessions can also benefit from her experience. Ssurili Rk is a Master Teacher in Munay Ki Rite.
For any queries Ssurili Rk can be contacted by sending an email or directly by phone or WhatsApp.
Click HERE to fill a contact form and send an email. She will respond to your query within few hours.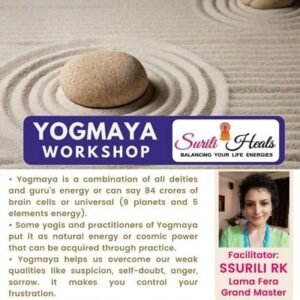 Yogmaya workshop by Surili Heals in Mumbai. Best Yogmaya Workshop during year 2021
Read More »